1749 SUMMA S. THOMAE CURSUS THEOLOGICAE Part 3 Vol. 2
provenance: The Mount St. Alphonsus Seminary in Esopus, NY,
Origin: Printed in Liege, France.
Language: Latin
Condition: good , Vellum bound
Dimensions: 7″ H x 5″ wide
The "Summa S. Thomae Cursus Theologicae" refers to a theological work titled "Summa of St. Thomas Aquinas' Theological Course." It was published in 1749, presumably as a compilation or edition of the theological teachings of St. Thomas Aquinas.
St. Thomas Aquinas was a renowned philosopher and theologian of the 13th century. His most notable work is the "Summa Theologiae" or the "Summa Theologica," which is a comprehensive systematic theology written in Latin. It covers a wide range of theological topics, including the nature of God, ethics, morality, and sacraments.
Given the title "Summa S. Thomae Cursus Theologicae," it is possible that the 1749 publication was an adaptation, summary, or commentary on Aquinas' original "Summa Theologiae." This type of work was common in subsequent centuries, as theologians and scholars sought to present Aquinas' teachings in a more accessible or condensed form.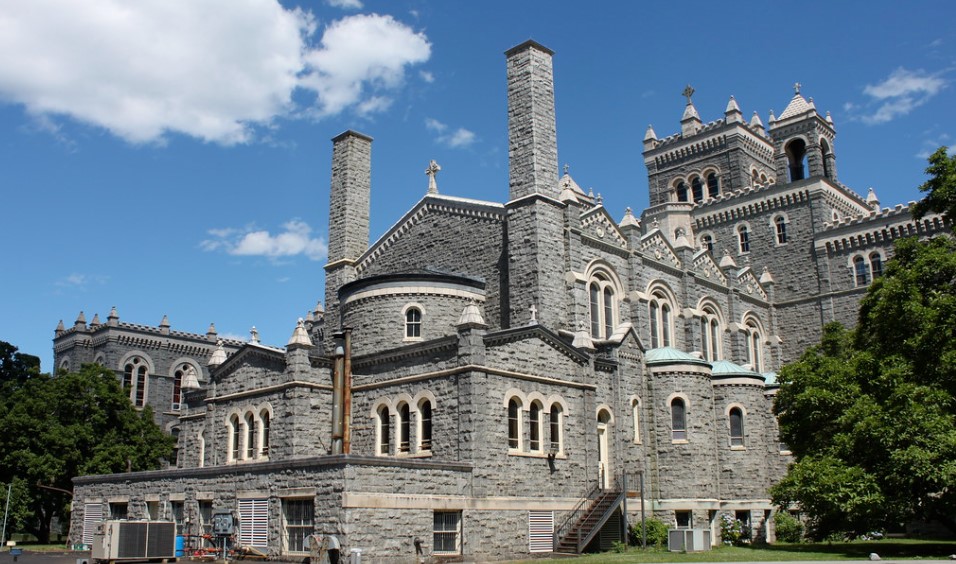 The book was acquired at The Mount St. Alphonsus Seminary. It is affiliated with the Redemptorist Order, a religious congregation within the Catholic Church. The seminary is named after Saint Alphonsus Liguori, the founder of the Redemptorists.
The purpose of Mount St. Alphonsus Seminary is to educate and train men who are discerning a vocation to the priesthood within the Redemptorist Order. It provides a structured environment for seminarians to deepen their spiritual lives, study theology and philosophy, and develop the necessary skills for pastoral ministry. The curriculum includes academic courses, spiritual formation, pastoral training, and practical experience.
The seminary typically offers a four-year program of study, after which the seminarians may be ordained as priests, depending on their progress and the approval of their superiors. Mount St. Alphonsus Seminary, like other seminaries, plays a vital role in preparing individuals for religious service and leadership within the Catholic Church.