The concept of creating armor for children may seem like an extravagance. For one thing, children are always growing, and a suit of armor that may take a significant amount of time to produce will be outgrown in a fraction of the time. For another, children were unlikely to be combatants in an armed conflict, making the armor they wore superfluous. However, many surviving examples of child armor exist to this day and there are several reasons for this.
Producing child-sized armor is a practice that occurred beginning at the latest in the 14th century, though it is possible some armorsmiths were making the effort beforehand. One of the chief reasons for the production of miniaturized versions of adult armor to be produced was as part of the training of an smith. Producing full-size armor took undeniable skill, but it also took a not-insignificant amount of material resources. By practicing with smaller components and eventually full sets of armor on a smaller scale, the armorer became familiar with the structure and function of each individual piece, allowing them to scale these pieces up when producing full sized sets of armor. At least some of the surviving child armor that exists today was likely produced for this purpose. Master armorers would additionally produce miniaturized sets of armor as a way of showcasing their skill, sometimes creating incredibly intricate and detailed pieces.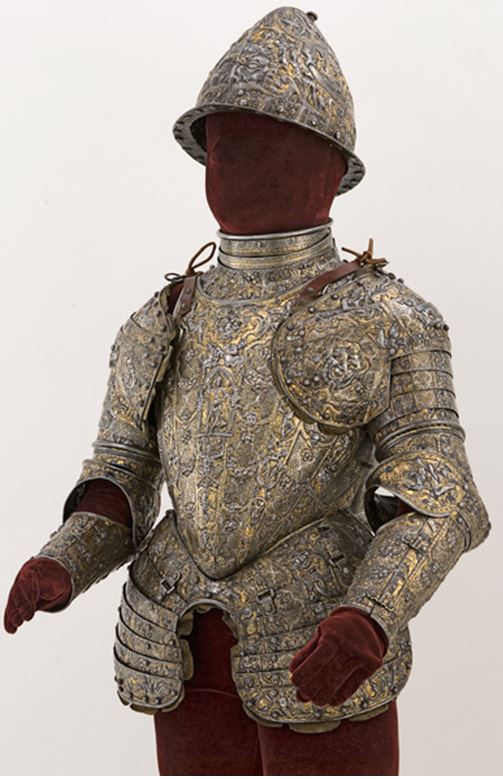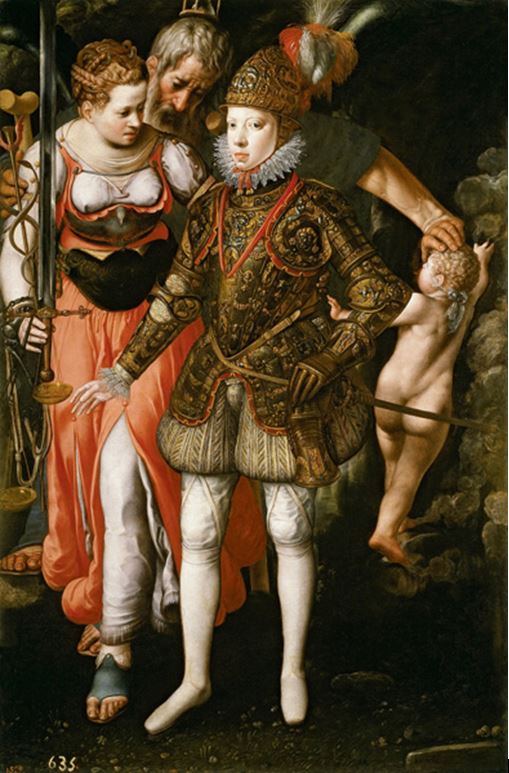 Another reason for the practice was political. Nobles and monarchs had a vested interest in maintaining the public's belief in their fundamental and hereditary right to rule, and this included preparing the public to be ruled by the next generation. Many children of monarchs and other nobility were given suits of armor and displayed publicly in order to establish both legitimacy and continuity with the previous generation. For instance, as a child Philip III of Spain was gifted incredibly beautiful gilded armor by his father Philip II, and was painted wearing this armor into scenes surrounded by powerful historical and allegorical figures.