Looking back on history, it is sometimes easy for those of us in the modern world to forget that surnames are relatively recent inventions. Even during the High Middle Ages the average person did not have a surname, and even those in the nobility or royal households might be known more by their title or the land they ruled over than a family name. It is for this reason that many people associate the title "Pendragon" as the surname of King Arthur. In reality, though, not only was this unlikely to have been the mythical King's name in the early legends but the word may not have been a surname at all.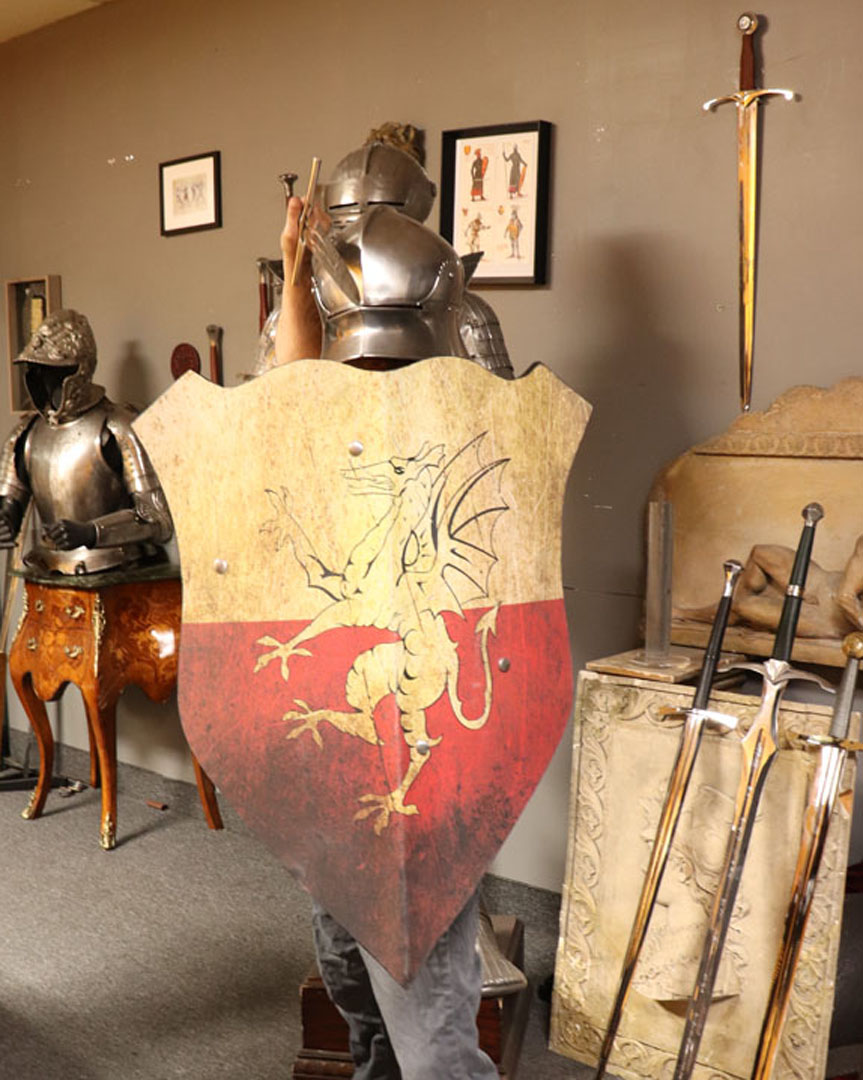 In a majority of Arthurian legend, there are particular common events and themes woven throughout that can be considered "canon" for the mythology – that is, as much as anything can be considered canon when we are speaking about legends. The sword Excalibur, removing said sword from the stone, the presence of the wizard Merlin, and the Kingdom of Camelot all find themselves as major events in the legends themselves. In one of the earliest texts of Arthurian Legend – the 12th century false history known as Historia regum Brittanniae – Arthur's father Uther is given the name Pendragon as his surname, and the author explains its meaning – "The Dragon's Head." It would be much later (possibly as late as the 19th century) when this name would be attached to Arthur himself. It seems to fit the mythological king to have such a powerful name/title, but it is almost certainly a name that comes from an earlier Welsh word meaning literally "chief dragon" – figuratively, the title given to war-chiefs in ancient Wales. Given the probable Welsh origins of at least parts of Arthurian myth, this seems a likely origin for the term.
Despite its uncertain history, the name Pendragon and the symbolic presence of a dragon in Arthur's coat of arms is yet another common thread in Arthurian myth. As early as the 9th century a gold dragon on a white background was purportedly the banner of King Arthur, and it is from this heraldry that Wales gets its own flag – the Red Dragon on a white and green field. The Darksword Armory King Arthur Shield is an homage both to Arthurian Legend and to the Welsh origins of that legend. When displayed with our Excalibur sword, it is a beautiful sight.